What is 3MMC?
3MMC (also called "Puss" or "3m") is usually sold as a crystalline white powder. The drug has been on the drug market since 2012. This is very short and the drug is therefore called a called designer drug or new psychoactive substance (NPS). Very little is known about designer drugs and NPS. Often no or very little research has been done on them. So there is also little knowledge about 3MMC.
3MMC is very similar to 4MMC ("Mephedrone" or "Meow"). This is not to say that the effects and risks are the same. In 2012, 4MMC was banned and 3MMC was sold as a replacement.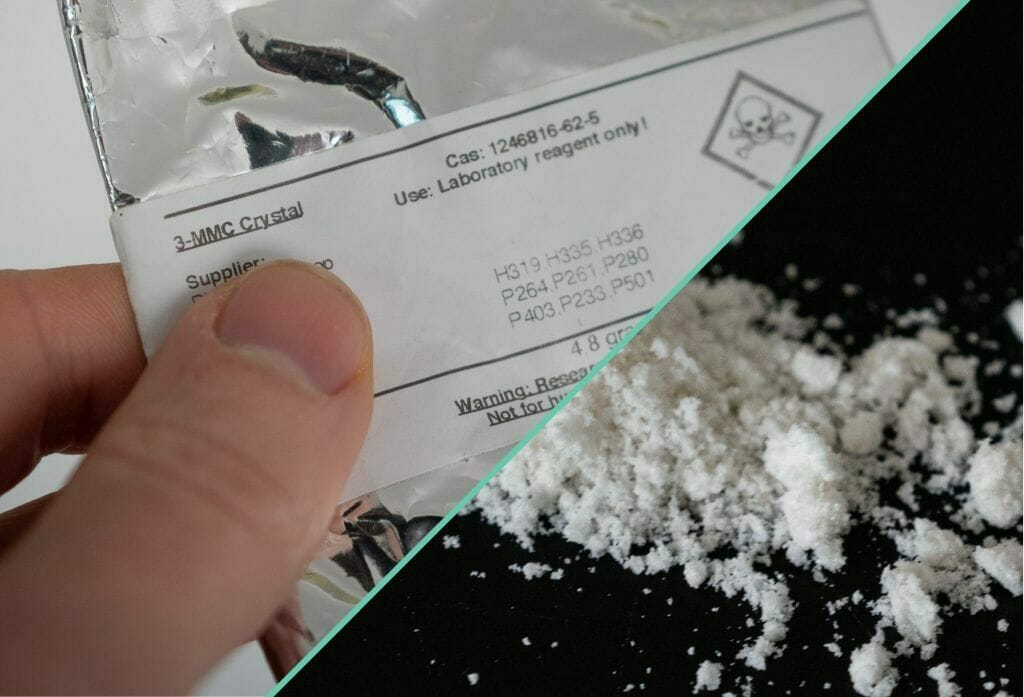 How many people use 3MMC in the Netherlands?
It has not (yet) been investigated how many people in the Netherlands use 3MMC. However, there are signs that use is rising and poisonings are more frequent. It is notable that the signals of rising usage come a lot from the same regions. This suggests that usage is less spread throughout the Netherlands and that users often come from the same places.
Research shows clear signs of an increase in 3MMC use. 1In 2020, 8.9% of the outbound respondents surveyed reported having used 3MMC at some point in the past year. Lifetime use (11%) was close to that. This is an indication is that most users have recently used 3MMC for the first time.
Functioning of 3MMC
The duration of action of 3MMC is between 3 to 6 hours. The effects can be somewhat similar to those of MDMA and cocaine. Users feel alert, happy and do not feel fatigue. They often feel a need to connect with others. They also experience more self-confidence and sometimes more desire for sex.
Risks of 3MMC
No research has yet been done on the risks of 3MMC in humans. However, it is clear that high doses and combination use with other drugs or alcohol increase the risks. Users of this drug are thus their own guinea pigs.
Negative effects experienced by users:
dangerously high body temperature
fear/confidence thoughts
hallucinations
tense muscles
nausea
restlessness
headache
palpitations
Strong urge to use again (craving)
Some users report that use can cause a severe hangover: a tired feeling due to not sleeping and not eating enough/not eating.
Do you have any symptoms after using 3MMC? Or are you worried about someone's use or your own use? If so, please contact us. Find out how to do so here.
Addiction
You can become addicted to 3MMC. No research has yet been done on how addictive 3MMC is. There are concerns, however, that the drug is more addictive than other drugs. This is probably because users experience a strong "craving" during use. A craving is a strong urge to use or use more.
Legislation
Currently, 3MMC is not banned. In fact, 3MMC is currently covered by the Commodities Act. The government does have a law in the works banning groups of designer drugs all at once. 3MMC and a host of other drugs would thus be banned.
Source : https://www.drugsinfo.nl/overige-middelen/wat-is-3-mmc
If you have further questions about 3MMC, you can always contact us at Flowstoflab.
We at Flowstoflab strongly advise against consuming 3MMC! Our products are for research purposes only and not for human consumption!